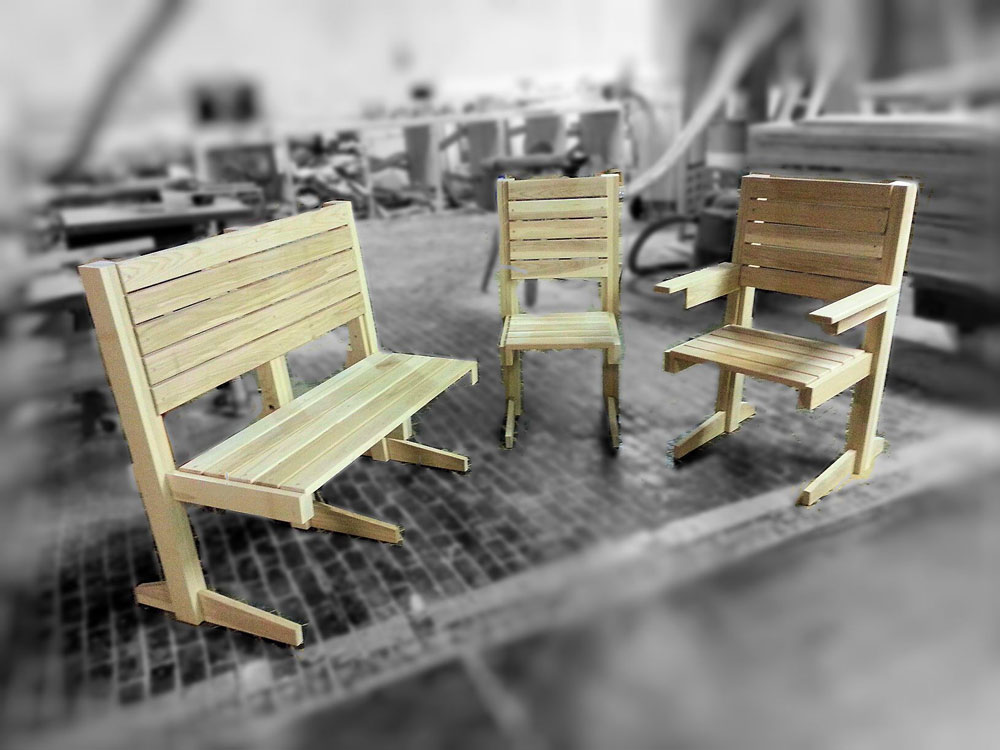 Project Description
The first thing you notice about this line of cottage furniture is the square boxy appearance. It is designed for the informal Frank Lloydesque cottage. With a second glance you will notice there are no front legs. This results in a strong chair that does not tip. A truly unique chair for the cottage look.
The Captain's Chairs are his and hers. His is 2″ wider and has a 2″ longer arm length. The benches can be made to almost any length. All sit 18″ off the floor.
Prices: Unfinished/Finished
Single Chair: 150/175
Her Captain's Chair: 175/200
His Captain's Chair 185/210
Bench: 225/260 (40″ seat) 75/90 for each additional 20″ of seat.
Top: Minimum $200 [note: the area of the Top includes any leaves that are desired]
Approximate Thickness: 1″ = $20 per square foot;  1.5″ = $25 per square foot;  3″ = $30 per square foot;  4.5″  = $35 per square foot [note: the thickness is the thickness at the edge, not the thickness throughout the top.  A 4.5″ thick table would be very difficult for four people to lift.]
Base: Simple Base = $200;  Trestle Base = $300; Complex Base = $400 [note: items such as turnbuckles and other special hardware are added at cost plus 10%.]
Leaves: Each leaf is $75. [note: the price of the surface area of the leaf is included in the Top.]