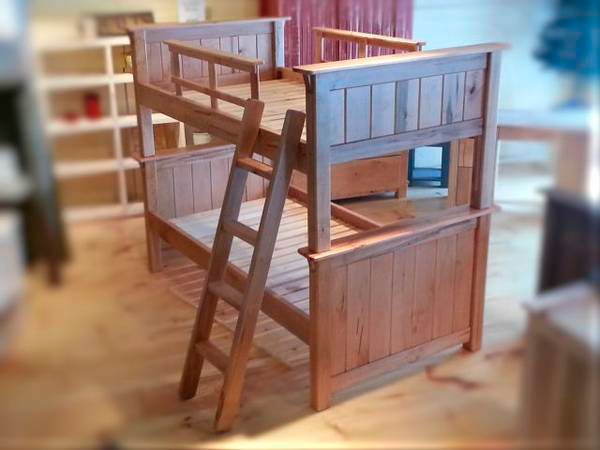 Project Description
Our sturdy custom made bunk beds are our top-selling item.
We first designed our bunk bed to be one of the sturdiest beds on the market. Then we gave it our craftsman look. Finally we made it easy to assemble and disassemble. But our sturdy custom made bunk beds are really two separate beds that can be repositioned to become two identical twin, double or even queen beds as in the picture below.
Our bunk beds come with a ladder and a safety rail, and in all sizes and combinations combination.
Trundles can be added to provide for three sleeping surfaces, or storage units can be added underneath the bottom bunk. A variation of the bunk bed is a second bunk bed or loft running perpendicular to the original bunk bed. This creates a three or four bed single unit.