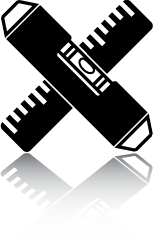 Our furniture is custom — it is handmade for you.
A few weeks after you place your order, one of our craftsman builders will begin selecting your wood to personally build your furniture. Finally one of our craftsman finishers will take what was built and apply the finish you selected. As a result, each piece of furniture is unique.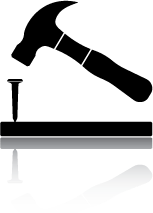 Our furniture is cottage — it has imperfections.
There are many styles of cottage furniture. What they have in common is the handmade look where imperfections in the wood and the workmanship or just time has seasoned and added to character of the piece of furniture.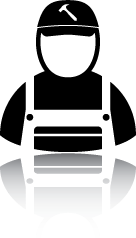 Our furniture is redemptive — it reflects a second chance.
Every craftsman is a work in progress. None of us are perfect and we all deserve many second chances. Whether it is a new start in the workplace or in life, our craftsman know what it is like to appreciate that second chance.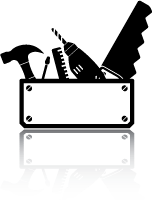 We credit the Lord.
God is in charge of our marketing, our skills and talents, our designs — the whole thing. He is our CEO, CFO, COO and BFF. Our response is to give him the credit and say "thanks".
THE DESIGN
In the late 1800's furniture was heavily influenced by the Victorian period. Details and curves created intricate looks and patterns. Much of the furniture was being mass produced in new furniture factories. William Morris, Gustav Stickley, the Shakers, and others began a movement to return to the craftsmanship of a simple clean design they called Mission, Craftsman, Arts and Craft, and Prarie styles. Today furniture is engineered with compressed woods and vaneers, cut by computer operated equipment, leaving out the role of the craftsman. We find ourselves where William Morris and other found themselves a century ago. Coleman Moore has chosen to return as they did to the craftsman and to a simple and clean design. We are building lives through building furniture.
THE WOOD
The wood we use grows in Michigan, milled in Michigan, kiln dried to 6-8% humidity in Michigan, and then we design, build and sell in Michigan. We use solid wood in almost everything we build. There are a few exceptions when larger pieces are needed and the best practice is to use plywood. We do this only as a last resort, and we always use quality plywood. We can build in a wide variety of woods, but we stock and build the vast majority of our furniture out of soft wormy maple, ash and poplar. These are wonderful hardwoods that have both character and beauty. Any of our designs can be built in Hickory, Cherry, Walnut and Oak . Look at our pricing page to see how the different the types of woods impact the price of the furniture.
THE FINISHES
Many paints and finishes today have less than desirable side affects. Lacquers, urethanes and oil paints have fumes that can be harmful to the finisher. Water base latex paints are soft and may never fully harden. We have found two solutions.
Benjamin Moore Industrial Acrylic – This is a very fast drying spay paint that is used primarily in industrial applications, but performs wonderfully on wood where it may come under some "abuse". It has a wonderful semi-gloss to gloss appearance and is "as tough as nails".
Milk Paint – an old formula for a paint that was used in colonial times, but dates as far back as the Egyptian dynasties. It is called milk paint. It provides a beautiful and truly unique finish. We use this when we apply complex distressed finishes.
On our finishes page you can see the wide variety of colors we offer. We can combine colors, create distressed appearances, and add a finish coat of polyacrylic. We can stain and create rubbed finishes. We hope you will find our finishes as attractive and a part of what we make as we do.
ASSEMBLY | DISASSEMBLY
Our beds are designed to disassemble and reassemble for the easiest of moves. In fact a bunk bed fits easily into my Pontiac Vibe. One of our model bunk beds was assembled and disassembled over 30 times and remained as sturdy as when it was built. The key to the strength of our beds is the interlocking/tightening system which connects the side rails with the headboard/footboard. The assembly requires no tools, though we suggest inserting a safety screw at each corner.